Portacabin Delivered
As many people will have noticed, the new portacabin has been delivered and installed on to the Burley gate Village Hall car park.
We raised over £50k, to purchase a new portacabin to be the home of the new P.O. and shop, to kit it out and stock it. It was delivered a day early.
We installed it on the village hall car park – we've had to knock down a wall, and will be lowering the kerb for access. This all had been planned and planning permission granted.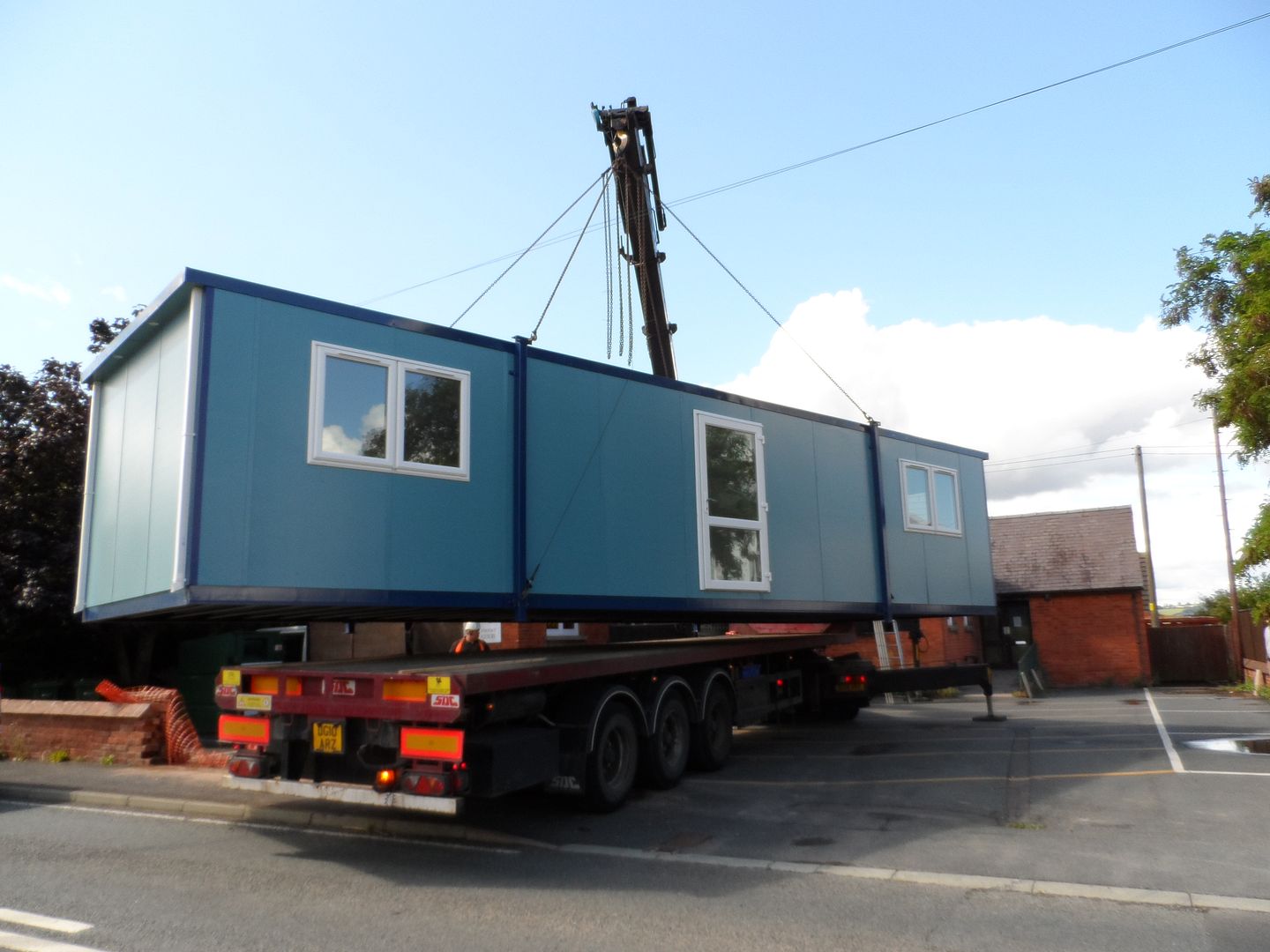 It arrived on the loader the wrong way round, with the windows facing towards the neighbouring house, not onto the car park, and we (the management committee) were a bit baffled as to how they were going to turn it 180 degrees – only two men.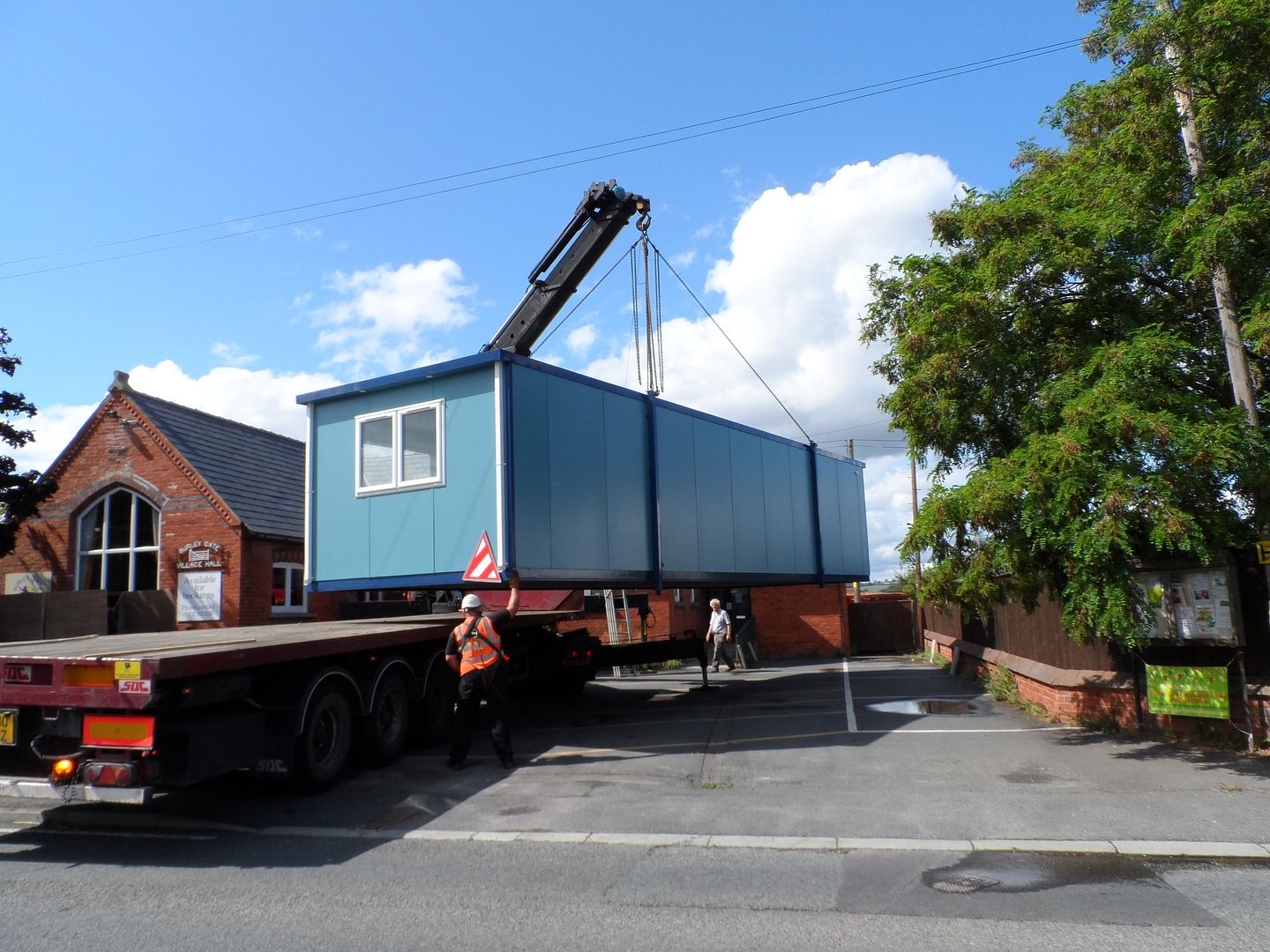 They knew what they were doing.
Hovering, the portacabin was lowered down – all 40 foot long and 12 foot wide.
The "legs" were then added on to support slabs and the entire thing levelled out. A minor problem when we couldn't get the door open because of the flexing of the thing was solved easily enough.
Empty low loader and crane being winched back in.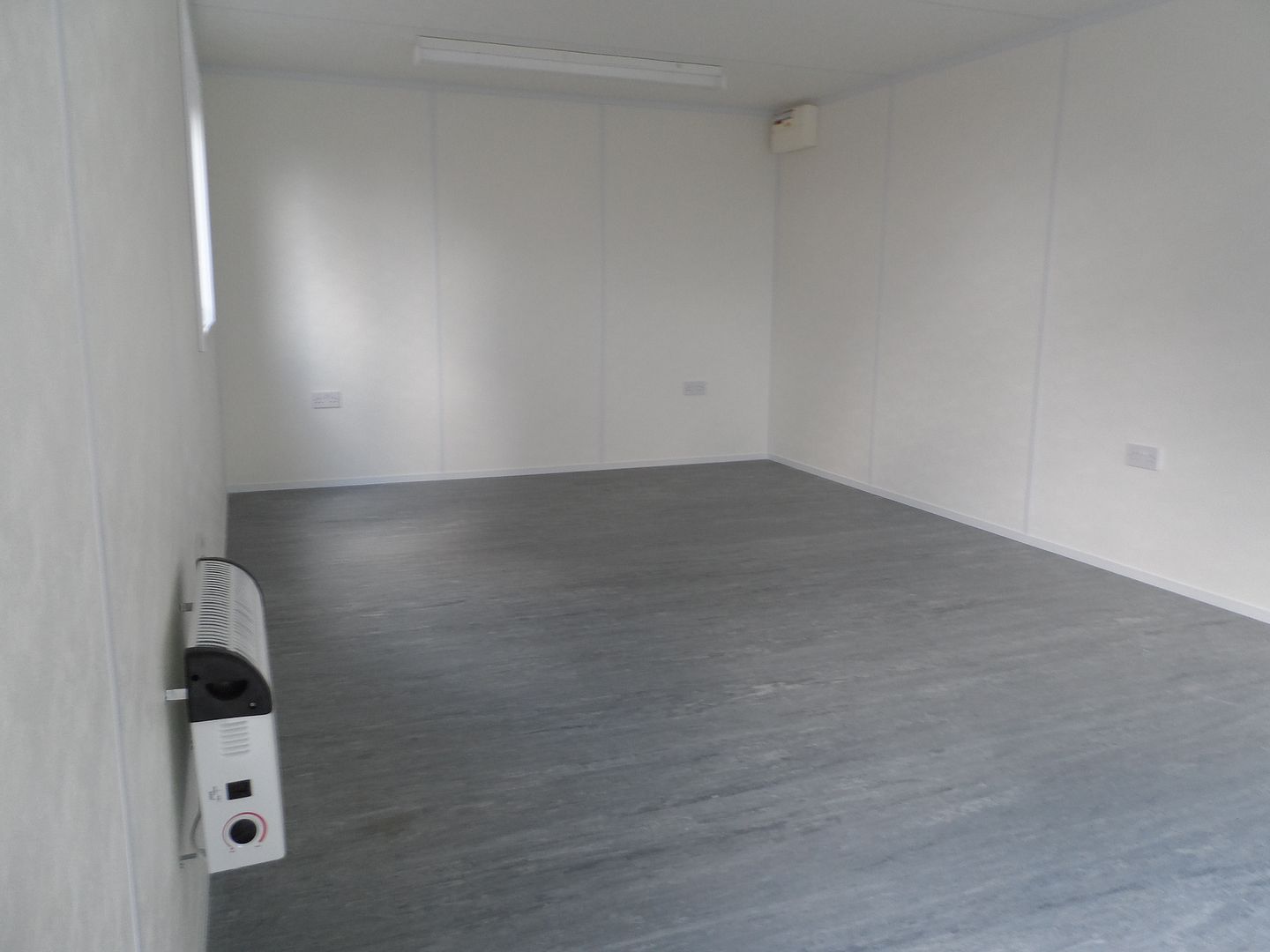 Great big empty portacabin, ready to take the shelves and racks we have acquired !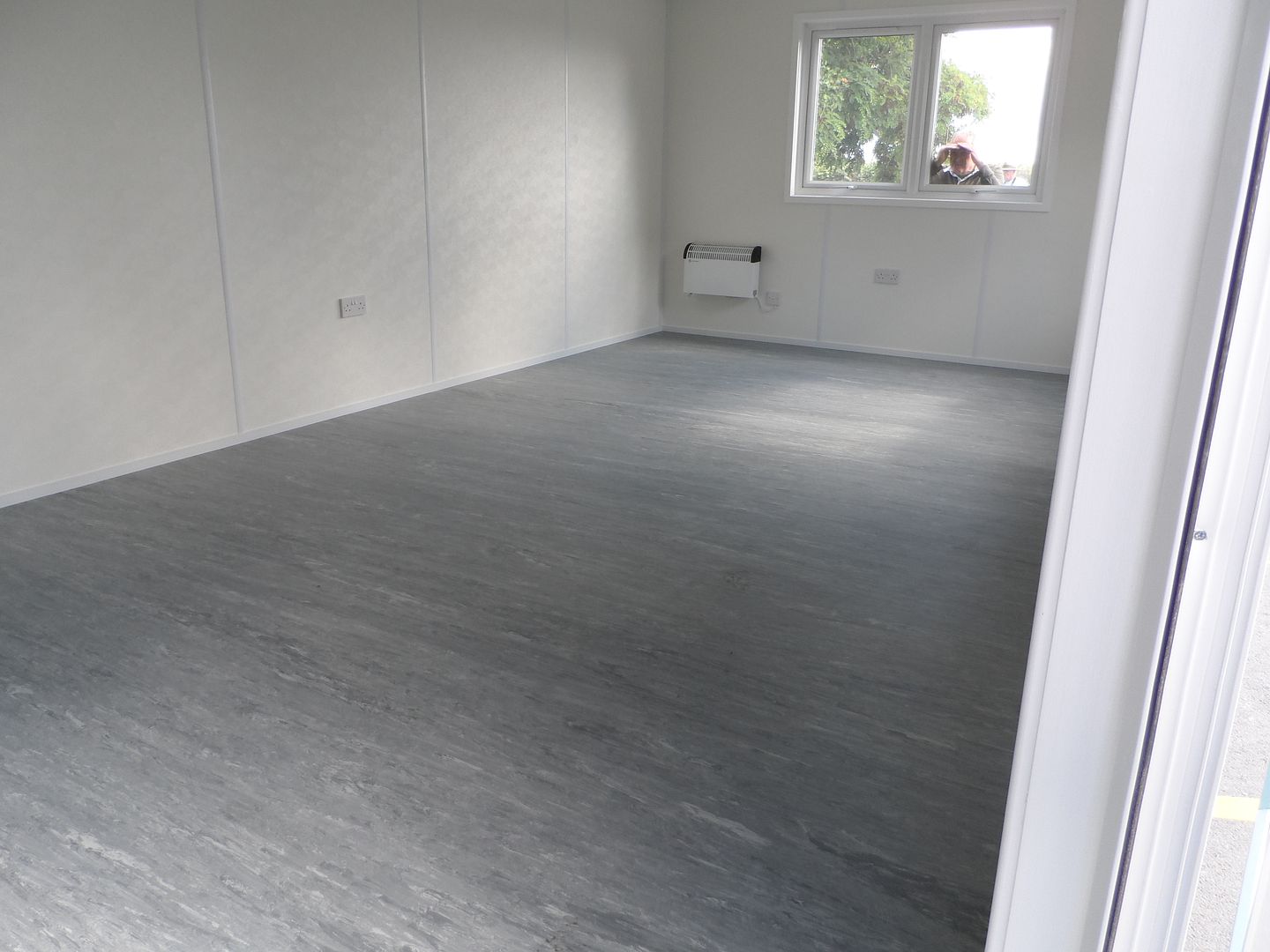 Cheeky Monkey looks in.
Due to some clever planning by our architect, we have not lost parking spaces in the village hall car park.
Only a short time before we are plan to be open for business.